FROM 2011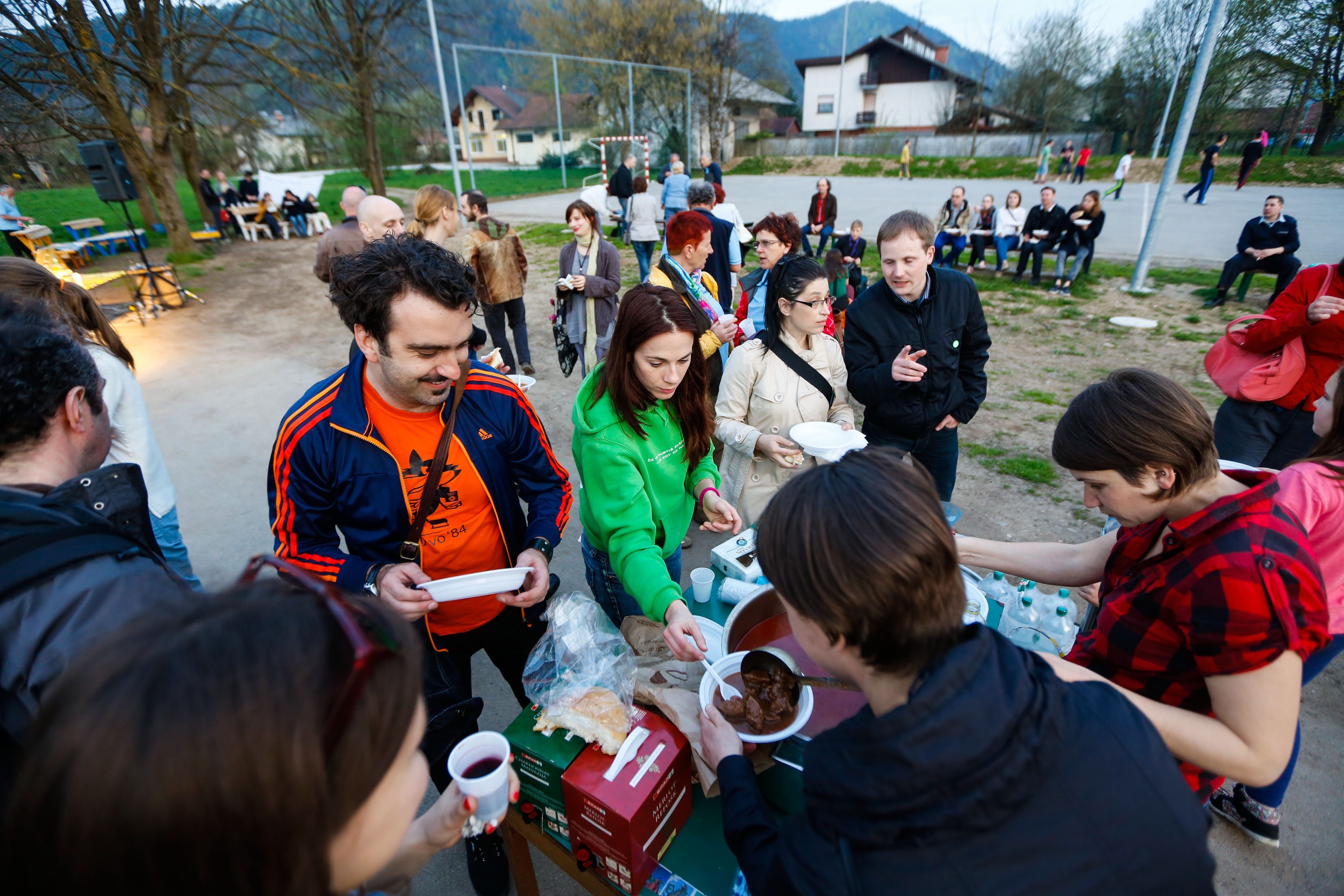 PROJECT CULBURB ACTIVATES THE PUBLIC REALM IN THE SUBURBS OF CENTRAL EUROPEAN CAPITAL CITIES THROUGH ACUPUNCTURE INTERVENTIONS. USING MINIMAL MEANS THESE ACTIONS SET UP INTERACTION BETWEEN INHABITANTS AND HAVE AN IMPACT ON THE COMMUNITY LIFE.

CONVERSATIONS
Jane Čalovski, Hristina Ivanoska Čalovska, Anette Lundebye
THE MEETING STRIPE
Nina Mršnik, Vahakan Matossian Gehlhaar
WOMENSPACE
Tanja Maljevac, Tina Cotič, Martina Mihić, Ida Hiršenfelder
DESIGN YOUR CITY
Daniel Diaz Vidaurri
KUD C3
Boštjan Bugarič, Robertina Šebjanič
BITNAMUUN
Link:
Today Central European cities are again becoming a political arena of citizens, initiatives, NGOs, and other forms of activism, but we are witnessing a lack of such activities in suburbia. At the same time we can see the extreme growth of suburbs around all cities, meaning a huge number of European inhabitants are placed out of the dense city but still have access to all it's advantages.
The pressure made by suburbia and sprawl to the core of a city is not just an infrastructural issue connected with financial investment, but it brings a paradox to the contemporary city because it is increasingly loosing one of its primary functions – housing. The majority of city users no longer lives in the city; home is beyond the city borders. This fact causes a new political map where city users, the ones living in suburbia, almost have stronger voting potential than city residents. This distribution of political power is deadly for the future of the European city. Either it is necessary to change the structure of political systems, or to extend city functions to suburbia and decrease daily migration.
Project Culburb aims to activate a public realm in the suburbs of central European capital cities, by minimal means, and to start the cityfication of suburbia. A first step in such a process is the improvement of public spaces in the suburbs. We start this process through acupuncture interventions in six localities around Central European capitals.
In the respective localities, acupuncture methods will be implemented with artistic and architectural tools. The chosen interveners will receivesupport to develop their ideas and interpretations, which can take any form that ultimately leads to: socializing; the reduction of barriers; enhancement in the quality of the environment; and improved community life. Applicants are encouraged to act freely according to their own conviction.
So far, we organised the following acupuncture interventions:
THE MEETING STRIPE
DESIGN YOUR CITY
BUILDING PUBLIC-NESS
DOWN BY THE WATER
CONVERSATION
WOMEN SPACE